Back to the future. HR trends defining your workplace in 2016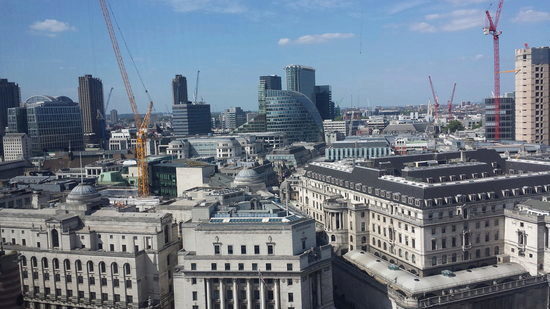 The Human Resources industry today has seen a complete shift since its inception. In 2015 we saw the emergence of a number of new trends.
By Impraise 
2015 Trends
The HR landscape is changing more rapidly than ever before. Trends, such as recruitment through social media, the impact of Generation Z, and the overhaul of performance reviews, were all apparent in 2015. In 2016, it's likely that traditional business practices will be further disrupted by technology. According to the Bersin report, it's likely the entire human resources platform will be accessible from one mobile application. Companies will look to create further employee engagement – employees who are fully absorbed by and enthusiastic about their work – and undertake further culture management. Tech companies will likely be looking to take advantage of the new generation of HR leaders, all of which have been accustomed to the use of mobile technology in their personal lives already. So What were some of the other developments that occurred in 2015 and how likely are they to affect 2016. What changes will the industry see in 2016? And how do they affect your workplace? 
According to Dan Schawbel's 10 workplace trends for 2015 , the workplace should have seen an array  of companies using social media to attract and retain top talent. According to the global recruiting trends report, one of the most effective ways to attract talent in 2015 was still through company career websites and internet job boards. Many believed the job board would die with the advent of social media, however 74% of the 4000 interviewed companies said that the internet job board still remained the most effective source of attracting top talent. However, the report went on to say that the fastest growing platform for hires remains for quality social professional networks, such as Linkedin. 
2015 saw the introduction of Gen Z into the workforce through internships and traineeships. This post independent, pragmatic and always in a rush generation is determined to succeed. According to Laurence Benhamou, a journalist who penned the article Everything you need to know about Generation Z "this generation's primary driver is to own and run their own business". He went on to say that "76% of this generation are aiming to make a hobby out of their job and they believe that their success comes from their 'network' instead of their qualifications". So how did they perform in the workplace in 2015? 
A recent report compiled by Adecco outlined what Gen Z expects in the workplace. Their top priority is obtaining their dream job within 10 years time, so companies have to focus on talent development and career growth. Out of the 1000 students surveyed, 36% cited that opportunity for growth is their number one priority when looking for employment. While a further 19% wanted their roles to be somehow associated to their personal interests.
The annual performance review was bound to get a revamp in 2015. According to 
data obtained from the management research firm CEB, 6% of Fortune 500 companies have stopped using annual performance reviews and forced rankings. This year we saw Deloitte and Accenture dumping and redesigning performance reviews, in favour of more continuous and ongoing feedback. Considering performance reviews had never been through any "upgrade", the process was in need of a complete overhaul. According to a public survey conducted by Deloitte, 58% of their managers stated that traditional performance reviews do not serve its purpose. Deloitte has since moved over to a design which recognises, understands and fuels performance. Tech companies, such as Impraise, are rethinking the way in which companies are conducting performance reviews, focusing on ongoing and real-time feedback. 
2016: A Look to the year ahead
What are the biggest trends we can see going forward? What is likely to disrupt the way in which companies view the workplace and how does HR fit into this ever changing work environment? In this new world of work, we are seeing the line between work life and personal life becoming obsolete, employees are now hyperconnected to their roles, and technology is likely to have  an even greater impact on business in 2016. Information is accessible with a simple tap of a screen or wearable device, providing key data insights into companies and ambitious startups alike.
The workplace and mobile applications
According to the KPCB report, there are now more than 2.1 billion smartphone users on the planet. Mobile internet growth increased by 69% in 2014 and will continue to grow at a rapid pace. For the study, 1019 millennials were interviewed and found that 78% of interviewee's smartphones never left their side, being the first thing they look at when they wake and the last thing they look at when they go to sleep. A further 60% believed that by 2020, every daily activity will be done through a smartphone. In 2016 there is a good chance that this mobile technology will spill over into the HR space. Companies will need to "appify" their HR tools, in order to engage and understand employees in a more quantifiable manner. According to the Bersin report in 2016, it's likely that we will see a breakthrough in engagement and feedback systems, as well as apps for learning, employee feedback and performance check-ins. It is also likely that there will be more applications for time and attendance management, expense reimbursement; employee directories and collaboration, as well as, applications for video interviewing, recruitment and candidate marketing.
The return of the employee
In an era where job-hopping amongst young professionals has become the norm, millennial employees will likely be seen again in the future. According to the workplace trends report, 76% of the organisations interviewed prefered rehiring ex employees, as these employees require less training, as they were aware of the business practices already and generally a better culture fit. The report went on to say that in the past 5 years, 85% of the companies interviewed, received job applications from previous employees. What's more, 40% of these companies said that they hired those employees. Several factors are contributing to this new phenomenon. Social media sites are making it easier for company leaders and managers to keep in contact with previous employees. With digital profiles of ex employees being stored more regularly, companies are now able to get historical information of previous employees more quickly and timely. There are a number of benefits to hiring a boomerang employee. When employees leave the company, they gain valuable skills and expand their professional networks. When they eventually return, they come with a wealth of experience and extensive networks from which a company can benefit from. What's more is that these employees boost office morale, streamline reentry into the workplace culture, and require less information when onboarding, making it more agile and faster to bring ex employees up to speed.
The millennial manager
Generation Y is currently the largest generation in the workplace, so it's inevitable that business will see them as leaders in the near future. As this generation continues to mature, they will move into leadership roles in ways that are much different than generations before them. Often these millennials do not have prerequisites of certain job titles or even experience. In a study compiled by Virtuali, 71% of millennials already consider themselves to be leaders in their personal capacity  (even though less than half interviewed had held any formal leadership positions). The majority of these millennials consider themselves "situational leaders" – leaders in project teams, volunteering their experiences and influencing people. The report goes on to say that 64% of respondents  do not feel they are fully prepared to be leaders yet, mostly because they lack the ability to manage and develop other employees. According to the report compiled by workplace trends, nearly 50% of millennials surveyed defined leadership as empowering others to succeed. A more compassionate leadership style will be the trademark of the millennial manager. Millennials like to collaborate with their peers in order to achieve objectives and are transformational leaders. Using strong teaming skills, millennial leaders consider creating leadership teams in order to share the demanding workload. 
Wearing productivity
In 2015 there was a growing trend toward wearable technology, such as smart bands and smartwatches, in the workplace. These devices have the ability to track, monitor and store data about an employee's efficiencies and wellness in the workplace. In 2015, British Petroleum distributed 24500 fitbits to track employees health and wellness. According to the wearable technology report, around 2000 companies worldwide will offer their employees fitness trackers in 2016. What's more, more than 60% of millennials in the report said that they would be willing to wear smart devices, provided that they increased efficiencies and productivity. Smart devices are likely to increase efficiencies incrementally as tasks, such as checking email and checking in at the office, will become streamlined to the wrist. From 2015, workplace software Kronos, says it's expanding its platform to smart devices to offer tracking and communication capabilities. This new technology is likely to take advantage of the 24/7 business environment, quickly retrieving information and notifying employees quicker than any other smart mobile device.
Conclusion
● Be prepared for the eventuality of mobile applications in the workplace –  with mobile applications being on the upward trend and millennials entering leadership roles, it means that there will be an increasing likelihood that business functions will all be mobile in 2016. These mobile applications will increase are likely to increase productivity and take advantage of the 24/7 workplace.
● Be open to returning employees – it's likely there will be more and more 'boomerang' employees. These individuals will be returning with enormous wealth of experience. make sure you can take advantage of this by creating 'returning' policies. 
● It's likely there will be some millennial managers in the workplace from next year – create a workplace that is conducive to their managerial style and set up leadership training so they can take full advantage of their already strong desire to lead. get them into the mindset to give and receive open and honest feedback.
— 
ABOUT IMPRAISE
Impraise
 is a web-based and mobile solution for actionable, timely feedback at work. It turns tedious annual performance reviews into an easy process by enabling users to give and receive valuable feedback in real-time and when it's most helpful. With Impraise solution, employees can better analyze their strengths and learning opportunities, track their progress and pursue their personal and professional goals all year long. Based in San Francisco and Amsterdam Impraise is working with clients like Booking.com, Flipboard, Atlassian and many more.