HR jargon we can do without in 2015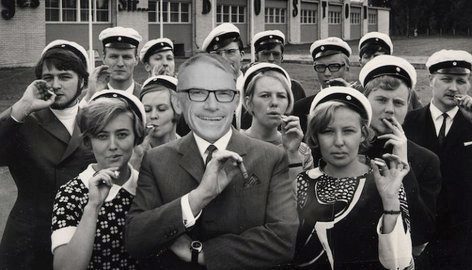 On behalf of the HR Trend Institute team I want to wish you all a very good and inspirational 2015. At our Christmas party late December we did some serious work as well. We made a list of the HR jargon we will try to avoid in 2015. Here is our list. If you hear any of us using any phrase out of this list: pull your red card.
1. The war for talent
No more war metaphors. No more machine metaphors. 
And: the world is full of talent.
2. A seat at the table
Please, HR professionals and others, please stop asking the question: "How does HR het a seat at the table?".
3. Happiness/ Happinez/ Happinezzzz
Since when is happiness so important? Have we reached our goal when everybody is happy?
4. Mindfulness
In a very short time mindfulness has become a empty term. Lets stop with mindfulness in 2015.
5. Employee Engagement
See happiness. As an employee, do you want to be engaged?
6. Commitment from the top
Commitment from the top is overrated as success factor. Often it is used as an excuse. "We first need the commitment from the top". Lets surprise the top in 2015, and get some things done without their commitment.
7. An integral approach
The need for "an integral approach" is an invention of the big consultancy firms. They preach the need for an integral approach, because it means work for them. 
Maybe a focused approach works better. Focus on strengthening those areas where you are really strong, and accept you will never get everything right.
8. Competency framework
The supposed need for and benefits of competency frameworks has not served HR well. A lot of time and effort has been put in creating the frameworks, and still the leaders and employees do not behave as prescribed in the framework.
9. The 80/20 rule
The 80/20 rule is often misused. Some people translate the rule into: we do not have to go for the full 100%, 80% is enough! Watch out when people refer to the 80/20 rule.
10. Blueprint
When you hear the word "Blueprint" , you know you have fallen in the hands of organizational technocrats. They believe that once you have the blueprint, you can build the ideal organization.
About the author: Tom Haak is the founder and director of the HR Trend Institute (http://hrtrendinstitute.com). Prior to founding the HR Trend Institute in 2014, Tom held senior HR positions in companies as ARCADIS, Aon, KPMG and Philips.