Mariëlle de Macker, HR Director Randstad: technology is the game-changer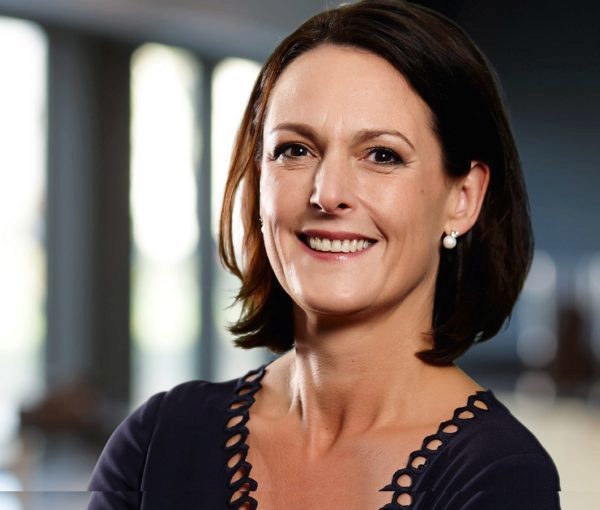 "The war for talent is on," says Mariëlle de Macker, HR Director at HR Services agency Randstad, one of the largest staffing companies in the world, with some 30,000 employees. In this exclusive interview with CHRO.nl, De Macker shares her expert insight and talks about what Randstad is doing to encourage industry-wide collaboration and discussion.
De Macker, who has worked in HR for two decades, calls the industry at present a "candidates' market", saying there is a skills shortage where both quantity and quality are concerned. "There's also a mobility problem attached to this – talent exists but not where it should be," she says. On this basis, de Macker predicts a shift with regards to talent needs. "The number of mid-level jobs will decrease, and the overall number of jobs becomes smaller, so there's a challenge there." Coupled with this are changing demographics, which she says need to be carefully managed if an organisation is to remain successful.
Gut feel
Calling HR "challenging but extremely rewarding," De Macker is of the opinion that it has an important role to play in companies today. "I think HR has to be in the front row understanding what's happening, and very quickly translate this into usable strategy, seeing where opportunities lie and figuring out how to make them work." Having worked at Randstad for a little over four years, de Macker strives to ensure that the organisation stays current, and that it keeps abreast of industry trends.
"We are facing a transformation in HR from being the caretakers to becoming a business partner and adding value to the business," she explains. "So HR people have to develop a more-than-excellent business acumen, be close to the business, and understand how it operates and where it is going." HR is about much more than simply ensuring all HR transactions are undertaken, she says. "It is also vital for those in HR to be able to develop an opinion and have the skills needed to help the business grow, as well as to manage conflict. You also need to be able to conduct a decent data analysis, and take decisions often based on incomplete data," she says, adding that this is where "gut feel" and experience comes into play.
Predictive tool
Talking about what the future of HR may look like, De Macker believes technology will take the industry to new heights. "The use of technology-driven solutions will be a big influencer; a game changer in the HR industry," she says. De Macker says she would also like to see more strategic workforce planning, along with a move towards total talent solutions as an offering. "So to have the partner discussions with our customers in terms of what they need, where they want to go with their company, and how we can help," she says.
To this effect, Randstad is partnering with another Dutch company to develop a predictive modelling tool, about which De Macker is enormously excited. "With this tool we can predict what our workforce will look like going forward, which skills and competencies we will have, and which ones we are going to be short of," she says. "So if I know where the business needs to go, I know much better right now which levers to pull, which competencies to develop, which profiles to hire. That's a pretty powerful proposition. It will give HR a much harder currency."
Staying current
In a bid to encourage industry-wide collaboration, Randstad started an online thought leadership platform, Workforce360, which provides a global audience of HR professionals with a range of relevant articles, videos and expert opinion. "We try to share our knowledge and experience with a target audience," de Macker explains, adding that the site receives as many as 4,000 unique visits per week from industry professionals.
De Macker believes an ecosystem of skills transfer between companies will go a long way to changing attitudes within the industry, encouraging people to pursue lifelong employability rather than lifelong employment. "I think lifelong employability will benefit people more. They take their own responsibility to evaluate and develop and reinvent themselves, so ensuring they remain a coveted asset in the industry," she explains. "From an HR perspective, we can ensure that a candidate who stays current will find employment throughout his or her working life. This would create an ecosystem of needs and skills that we could try to facilitate and manage. It is an organised and sustainable way of managing labour. If there was any way in which I would like to shape the industry, it is this."
By Joël Roerig