Peter Vrijsen, CHRO at DSM: Managing talent most significant job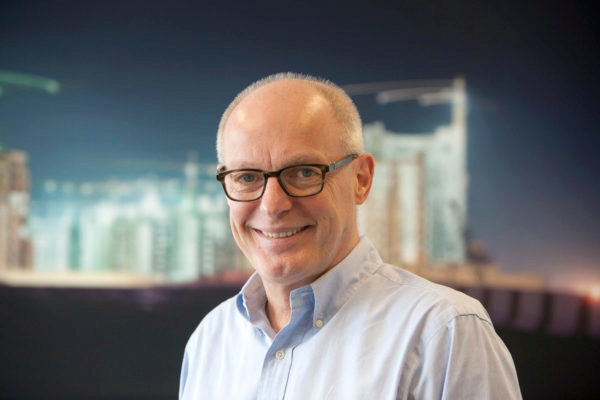 Talent management is the most significant job of a modern HR boss, says Peter Vrijssen, CHRO at multinational life sciences and materials sciences company, DSM. In an exclusive interview with CHRO.nl, the vastly experienced Vrijsen explains how globalisation forces the CHRO focus on hiring and maintaining the best professionals. He also talks about his experience with HR transformation and how HR plays a strategic role in US businesses: "I think Europe is still a few steps behind."
The well-travelled Vrijssen is a CHRO at heart, having spent his entire 33-year long career working in the human resources sector, even though other opportunities arose often enough. His career has now come full circle, as he first started in the HR industry with DSM in 1982. Since June 2014 Vrijsen has been back at the multinational, which these days employs 25,000 people and reports net annual sales of approximately $10 billion. Vrijsen believes he will finish his career with this company.
Globalisation
"HR is never the same, never static," Vrijssen says. And he would know, having worked for companies such as GE, the Metro Group, InBev and Cargill. Over the years he has called the Netherlands, Belgium and the United States home, seeing the HR function change all the time. "In the early 80s it was more personnel and administration. Nowadays it is evolving a lot, which I like," he says.
While HR plays an important part in improving organisational efficiency, Vrijsen believes it plays the most significant role in talent management. "Especially with globalisation," he says, "where we see international markets picking up." In light of this, it becomes increasingly important to identify your needs as a company, he says, and work out how HR can support and develop those capabilities.
During his career, Vrijsen has seen his fair share of HR transformations within companies. "I've been involved in a couple of HR transformations where you see that, over time, the HR organisation has grown. Sometimes it has grown too wide, sometimes too deep, other times at too great a cost – and it has not been very effective or efficient," he says.
Into the cloud
At DSM, the CHRO and his team are working on an HR transformation that will enable the company to be a much more responsive organisation, connected and supported by a good HR IT platform, with systems that can help to deliver better service. Vrijsen says he sees technology as a great enabler: "Since HR systems moved into the cloud, they have become much more user friendly. These systems give a lot back, and we now have our managers making use of them if they want to access data." He adds that having integrated systems also saves time and makes things easier, though he says the key is to keep them integrated. "Don't use different systems and try to connect those. If your systems are too scattered, it's the least effective," he says.
The goal is for DSM to have its HR business partners focus on their core role in change management, thereby helping the businesses they are supporting from a good HR perspective, says Vrijsen. "We are currently formulating a new corporate strategy, so I'm looking at the implications for the people dimension," he explains. "I have been lucky that I have been very involved in integrating companies and identifying the consequences thereof at the various organisations I have worked for. A lot has changed in terms of the demographics and people's expectations, and how you connect and respond to those changes. It is very interesting."
Strategic role
Today's business world moves at a rapid pace; a pace with which HR must keep up. Vrijsen says that if HR is viewed as being purely a staff department, it will have no place in businesses of the future. "You need to be able to understand what is going on from a business perspective, to be able to support the business and translate that into people needs," he says. "We are very connected. I've learnt this from working a lot in the United States, where they're leading in terms of the positioning of HR in the business."
With a view to the future, Vrijsen says he would like to see HR take on a more strategic role within organisations, allowing the operations side of this department to be absorbed by business service organisations. The CHRO says he hopes HR at DSM will not only become a well-run function, but also a key facilitator in driving change within the organisation. "A lot of people still think of HR in the context of the basic administrative service, but I think HR can do much more – I've seen it in the US," he says. "I think Europe is still a few steps behind but I would love to see the European environment picking up on this."