Rosemarie Bisseling, HR Director Cofely: Sustainable employability crucial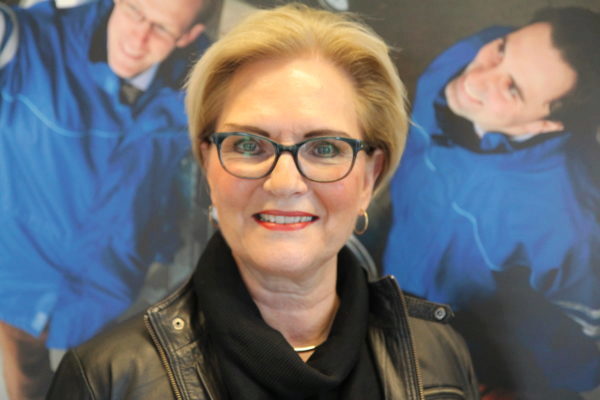 "I think that HR should challenge the way leadership evolves," says Rosemarie Bisseling, Director of Human Resource Management at Cofely, a company that specialises in the provision of technical solutions. HR should make the organisation aware of the ways in which leaders guide and develop other staff members, as this is very important, she argues. "Strategic workforce planning – looking ahead three or four years and anticipating how the company's workforce will evolve and what its needs might be – is essential."
Bisseling has worked in the HR sector for the past 15 years and at Cofely for the last four of these. CHRO.nl spoke to her in an exclusive interview in which she first explained how the process of strategic workforce planning happens at Cofely. 
"We begin by exchanging thoughts with the business leaders, presenting to them their current situation, who they currently have in their teams and the age of the employees. We then look at who will be retiring in the coming years, because in our direct workforce, there are a lot of people who will be leaving in the next 10 years. We need to know how we are going to replace them, or whether we are going to replace them. We then discuss how, in the next three to five years, the team and its activities will look. This is important, because HR cannot paint this picture, business has to. They must have an opinion on how our business looks. As HR, we must see what skills and competencies we need, and give business an insight into the labour market – who is available with what skills – and then work together with them on it."
Development points
Another important function of HR, Bisseling believes, is to provide good instruments for training, and useful reviews. "Performance management and well-done appraisals are important so that people get the right feedback and the right development points," she says. "We have worked hard the past few years on our people and position reviews, and have a good process in place." Aside from giving relevant feedback, this includes a fair compensation and benefits system, Bisseling adds, and a good explanation of what is required to get a promotion.
According to Bisseling, one of the greatest challenges Cofely faces, especially working with technical people such as engineers, is a scarcity of skills. Because of this, Cofely must ensure it is an attractive employer. "So one of our statements is that we want to be the employer of choice for the employee of choice," she explains, adding that the intention is thus to build a good employer brand. The company also focuses on trainee and talent programmes to help new staff members in particular to develop their potential.
Sustainable employability 
Going hand-in-hand with strategic workforce planning is sustainable employability, Bisseling says, and given that the retirement age in the Netherlands is 67 years, many individuals have to work longer than they previously would have. "We have a big group of people in our direct workforce, such as mechanics, whose work is often physically difficult, so we have to think about how we are going to vitalise these people to do their contribution until they are 67," she explains. In this regard, Cofely assists its employees to maintain good health. "We have started a project where we will provide instruments where people can schedule check-ups, for example, to have their backs looked at, as well as to receive psychological assistance," Bisseling says.
Looking to the future of the HR industry, Bisseling says she sometimes thinks HR is creating its own end. "If HR does its job extremely well, then line managers should do a lot of our work; they should have the good coaching for people and feedback and ideas about what people need, so in the end we should make ourselves redundant," she says. With regards to HR at Cofely, Bisseling says, "I would like HR to be the business partner for our line management, and to ensure that we are heading the organisation's development in a way that will help the company to achieve its mission. I also like that we have a very good back office system. With all the new technologies available in ICT, there is scope for employee and manager self-service, so HR can do a great many things other than administration."
No social worker
Asked if she could change just one thing about HR what it would be, Bisseling says, "I would like to change that HR not always be seen as the nurse, the helper, the person who needs to be there when things become nasty and dirty; that we are not always the social worker. This is a belief that when the situation becomes difficult with people, HR has to solve the issue. I think the line manager must understand that this is a joint responsibility."