The Performance Management Revolution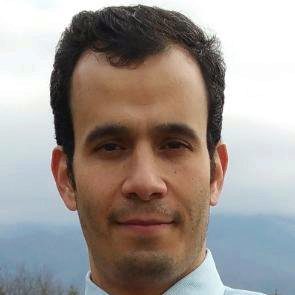 "Research indicates that workers have three prime needs: Interesting work, recognition for doing a good job, and being let in on things that are going on in the company." Zig Ziglar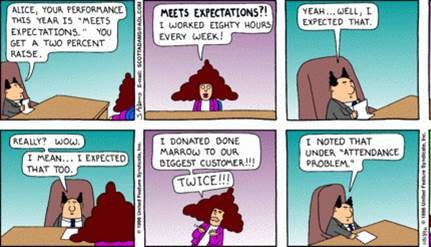 Many years ago I read "The Structure of Scientific Revolutions" by Thomas Kuhn. The main idea he developed is that once a theory cannot explain the observable reality anymore, a crisis must emerge, a revolution should occur, and a new theory must be formulated and embraced, until the process begins again. The most common Performance Management system, the one based on numerical ratings and a one-time a year appraisal, is in crisis. The existing theory cannot explain anymore the observable reality of a worker's performance, a crisis is evident, and a performance revolution must happen.
In my opinion, as proven throughout recent history, the existing Performance Management system was intrinsically flawed and doomed to fail, particularly the approach to assess whether individuals and teams are top performers or not.
This is not just my subjective observation; there is research to support this argument. The "2013 Global Performance Management Survey Report" by the consulting firm MERCER found that "51% of respondents said that their [goal] planning process needs work, 42% said the linkage to compensation needs work, and 48% said that the overall approach needs work".
The most remarkable finding made by MERCER, however, is that only 3% of respondents "reported that their overall management system delivers exceptional value". It is important to notice that nearly 90% of organizations surveyed have a common Performance Management system: goal setting, mid-year check in and individual-rating-based appraisals. The same report indicated that the most important manager's skill to drive high performing organizations and overall success is "having candid dialogue" (AKA, constant feedback).  The report also indicates that 89% of the organizations have performance ratings, and that 89% link individual ratings to compensation decisions.
Similar to the MERCER report, in a public survey carried out by Deloitte, 58% of executives surveyed "believe that their current performance management approach drives neither employee engagement nor high performance."
Unfortunately, as it is evidenced, most organizations still consider "the carrot and the stick" approach to be worthwhile as a way to motivate people. These organizations and their management are still injecting life to the dying theory of Performance Management. If only these organizations understood that the way to achieve better results, higher performance and exceptionally value, therefore accomplishing growth and sustainability, is by doing things in a different way. We already tried and, hopefully learned, that the one way not to achieve high performance is by having a ranking-based approach.
"All organizations are perfectly designed to get the results they are now getting. If we want different results, we must change the way we do things." Tom Northup
As probably most of us know (and have experienced ourselves) individual ratings in a final appraisal are a huge roadblock to unleash the potential of people and keep them motivated. This also goes along with the discussion of intrinsic versus extrinsic motivators.
When I look around, most organizations that I come across with have designed and put in place incentive and reward systems that appeal only to those who are extrinsically motivated. If you get an Excellent, you receive x%, but if you get an "Ok" (of course, they don't call it that, but "Meet Expectations" or any other fancy name to say that the quality of your work is… "Ok") you receive a far lower financial incentive.
I believe that the approach of offering purely financial incentives to drive for high performance achieves the opposite effect of what it seeks. It actually encourages and promotes the wrong kind of behaviors. It  sort of forces people to do whatever is needed in order to get that Excellent rating, regardless of the real effect that their work has on the collective entity that is the organization. Not surprisingly, we see organizations sinking very fast, but full of shining individual stars. Keep in mind the case of Enron, whereby individual stars dishonestly tried to make their way up the corporate ladder, while at the same time hiding a reality that soon exploded. As William Shakespeare said:
"His promises were, as he then was, mighty; But his performance, as he is now, nothing."
Now, in addition to having shining stars in the "Excellent" performance realm, a rewards system that is overly focused on extrinsic motivators also misses the big opportunity to tap in the potential of people who are intrinsically motivated, people who need constant feedback and acknowledgement, as well as Support and Challenge from their leaders.
These individuals (particularly Millennials – who will account for 64% of the workforce by the year 2020 according to the US Bureau of Labor Statistics) get enough energy and motivation when their leaders meet with them on a regular basis, help them overcome the challenges that might be undermining their true capacity for high performance, acknowledge their accomplishments in real time and back them up, and support/challenge them to achieve even higher goals.
For Millennials (but also very much across generations), as has been indicated in a research by The Conference Board, feedback and flexibility are essential incentives (taking for granted, of course, that they are not exploited by their employers, but have a competitive salary). This system is different than one that constantly praises "good" performers. It is rather a system that rewards high performance, tap into the challenges of low performers, at the time that achieves a highly energized organization and teams. The system, however, requires that leaders have the skills and abilities to have real and thorough conversations with their teams.
"Curious that we spend more time congratulating people who have succeeded than encouraging people who have not." Neil deGrasse Tyson
I was once delivering a workshop on performance and somebody said "even if I get an 'Excellent' rating, the monetary compensation is the equivalent of two cups of a coffee a day. I want much more than that". What does "much more than that" mean? Deloitte and Accenture are acting as trailblazers in this arena by thinking outside the box and experimenting with another methods to incentivize their workers. I believe feedback and opportunities to unleash talents are the two most important ideas behind the "much more than that".
Constant positive and developmental feedback (not praise!) is one of the components of a bigger, more effective and purposeful approach than a merely rating-financial-compensation approach. Deloitte and Accenture deemed it necessary not only to give an answer to the Performance Management crisis, but they also take into account an updated generational (mostly because the influx of millennials in their workforce) approach in which unleashing the potential and maximizing the opportunities for learning and development are by far more important than a monetary incentive. I should say that having the equivalent in money to two extra cups a coffee a day, for a year, is definitely not a bad thing. Monetary compensation is, indeed, a critical factor..
Now, would someone go the extra mile because they received a monetary compensation as a product of their rating-based performance? is that compensation directly linked to an emergence of creativity and innovation? The answer to both questions is a definite no. Research shows the effects of diminishing marginal returns of monetary compensation for performance. After some point, it doesn't make a real difference on your performance (your rating might still be the best, not your actual performance, though) to receive an Excellent rating.  
The good news is that, despite the fact that the crisis of Performance Management started a long time ago, the revolution is just beginning, and at a greater scale. Deloitte and Accenture are part of that revolution. Have they come up with the right theory to explain a new reality? Is their newly implemented Performance Management process the best approach? To be honest, I don't know. We have yet to see.
Nevertheless, the neat thing about Deloitte and Accenture revamping their Performance Management system is that it is bringing to the table an ugly topic. You know, everybody loves to hate performance. And, as it happens very often, people don't want to talk about what they hate. However, Deloitte and Accenture's revolutionary approach to Performance is renewing a seemingly dead interest in talking about it, thereby creating a huge amount of dialogue, research, papers and, best of all, organizations questioning their own systems.
In a recent interview with the retiring CEO of Accenture, Pierre Nanterme, in the Washington Post, he said about Performance Management:
"We are not sure that spending all that time on performance management has been yielding a great outcome. And for the millennium generation, it's not the way they want to be recognized, the way they want to be measured. If you put this new generation in the box of the performance management we've used the last 30 years, you lose them. We're done with the famous annual performance review, where once a year I'm going to share with you what I think about you. That doesn't make any sense. Performance is an ongoing activity. It's every day, after any client interaction or business interaction or corporate interaction. It's much more fluid. People want to know on an ongoing basis, am I doing right? Am I moving in the right direction? Do you think I'm progressing? Nobody's going to wait for an annual cycle to get that feedback. Now it's all about instant performance management."
Even though Mr. Nanterme mentioned Millennials and the risk of losing them with the existing practices in Performance Management, I think organizations are already losing real potential across generations. And I purposefully use the expression "losing potential". To me, this doesn't mean that people are necessarily quitting their jobs, more so if they are not too far from retirement, but it means that they might not be using their full capacities to achieve even higher levels of performance, creativity and innovation.
We should be the protagonists of this revolution in the making. In that sense, for all our organizations, talking about the way we measure performance should be of paramount importance. From there, I think that the next steps in the conversation must be how to incentivize the constant formal and informal conversations between leaders and people (showcasing the benefits and results for the organization, the leaders and the people); provide collective incentives to team performance; create mechanisms in which individuals can also provide bottom-up feedback to their bosses and even appeal to the self-interests and ego of the leaders: show them the results that such a culture can have for them. In the words of Laszlo Bock in his book "The Work Rules":
"Performance improved only when companies implemented programs to empower employees (for example, by taking decision-making authority away from managers and giving it to individuals or teams), provided learning opportunities that were outside what people needed to do their jobs, increased their reliance on teamwork (by giving teams more autonomy and allowing them to self-organize), or a combination of these."
I keep in perspective that changes might happen bottom-up, top-down, or simply altogether. It only takes courage and leadership from the organization as an entity. Stephen Covey said "management is efficiency in climbing the ladder of success; leadership determines whether the ladder is leaning against the right wall." I know we need to measure performance, but, do we have the ladder on the right wall?
The ugly topic of performance is on the table and we have a big responsibility to shake up our beliefs in older and dying merit-pay systems and open the door to more energizing and refreshing approaches, be it the Deloitte/Accenture approach, or the new approaches not yet created.
About the Author: Enrique Rubio is an HR Professional at the Inter-American Development Bank. He is an Electronic Engineer and a Fulbright scholar with an Executive Master's Degree in Public Administration from Syracuse University. Enrique researches and writes about leadership and HR and seeks to explore the overlaps of productivity and leadership in the business and non-profit world. Enrique is also a competitive ultrarunner.
Twitter: @erubio_p