Four big HR issues in almost all large organizations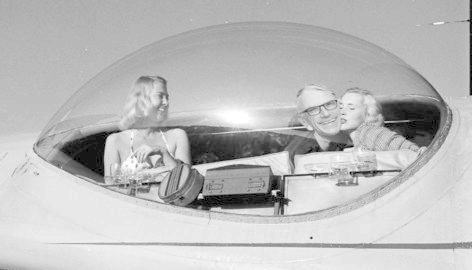 December is a good month to review your HR strategy for the next year. Of course the business strategy and the business issues are leading. In most large organizations the following four themes will appear in the HR strategy.
1. Succession- and talent management
How strong is the leadership today? Do we have successors for the key positions? How strong is the leadership bench? What is our view on the talent pipeline? Do we have a clear view on what the model behavior is we expect from our leaders? Are our leaders role models?
2. Leadership alignment
How strong is the teamwork at the top? Does the top team speak with one voice? Are the leaders around the world ("Top 200″) aligned, and do they feel connected to the global vision and strategy? Do the leaders in the Top 200 have the feeling that their voice is heard?
3. Performance management
How do we deploy our strategy? How do we align strategy and behaviors? How do the people around the world know what is expected from them? Is our reward strategy leading to the desired behaviors?
3. Strengthening the (global) connections
How do we create communities? How do we leverage our capabilities? How do we strengthen communications in all directions? How do we make sure people feel connected? How can we facilitate free flow of knowledge and innovative idea? How do we connect old and new generations?
My subjective feeling: in many organizations people (management, HR, the people who do the work) are not so happy with the current status of these four issues. The succession management process is too slow and the succession- and talent data is not up-to-date. Leadership is far from aligned. Performance management does not have the expected impact, and increasingly performance management does not fit in an annual cycle. Creating global communities with the help of Yammer and other tools is not as easy as it seems. Physical meetings seem to be necessary, at a high cost.
In summary: big opportunities for HR. If HR finds ways to deal with the four issues, many people will be happy. HR has a lot to offer to make working in organizations more fun, and to use the potential there is in many organizations.
This article was also published on the website of the HR Trend Institute.
About the author: Tom Haak is the founder and director of the HR Trend Institute (
http://hrtrendinstitute.com
). Prior to founding the HR Trend Institute in 2014, Tom held senior HR positions in companies as ARCADIS, Aon, KPMG and Philips.